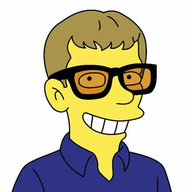 Sergei Vorobev
Hello! A few facts about me:
I'm developing software since 2009.
My BS/MS major is Pure Math.
My passion is "tools that empower people".
My most used social network is github.
Contacts
Projects
PowerShell is a cross-platform automation and configuration tool. I'm a PowerShell maintainer with the focus on language, compiler, and engine.
PlatyPS powers both official Microsoft PowerShell help as well as community projects. It provides a way to Write PowerShell External Help in Markdown. More details in PowerShell Team blog announcement.
I created platyPS as a hackathon project with my team mates.