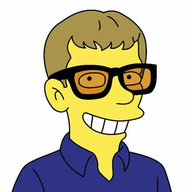 Sergei Vorobev
I push buttons for living.
Contacts
Projects
PowerShell is a cross-platform automation and configuration tool. I'm a PowerShell maintainer with the focus on language, compiler, and engine.
PlatyPS powers both official Microsoft PowerShell help as well as community projects. It provides a way to Write PowerShell External Help in Markdown. More details in PowerShell Team blog announcement.
I created platyPS as a hackathon project with my team mates.
Hire
If you are using these open source projects and want to improve them to meet your business needs, you can hire me as an independent contractor.
For business inquires use email xvorsx [at] gmail.com.